Since DXOMARK's sound-quality testing has expanded to wireless speakers in November 2020, we have evaluated the playback abilities of a wide range of speakers, from entry-level products to high-end models. Although our rankings divide those speakers into two price categories — Essential (< $200) and Advanced ($200 to $599) — today, we're rounding them all up to bring you the best speakers according to the budget and the use case they're primarily intended for, ranging from quietly listening to a podcast before going to sleep, watching a movie or relaxing at home, to an outdoor use by the pool or hosting a friendly (and distanciated !) gathering.
About this article: Note that this article only takes into account the audio results of the selected wireless speakers. For scoring and analysis in our wireless speaker reviews, DXOMARK engineers perform a variety of objective tests and undertake more than 20 hours of perceptual evaluation under controlled lab conditions. To know more about our use cases and how they're used to evaluate each device's performances,click here.
Top pick under $600: Sonos Five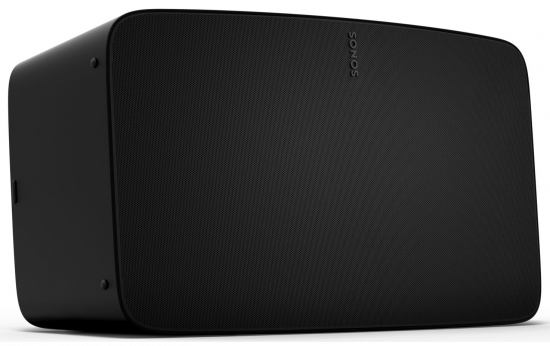 With a global Speaker score of 147, the Sonos Five's strong audio attributes make it as comfortable when it comes to partying as it is for cosier situations, like watching movies, listening to music or podcasts before going to sleep, and in highly reflexive acoustics (such as a bathroom).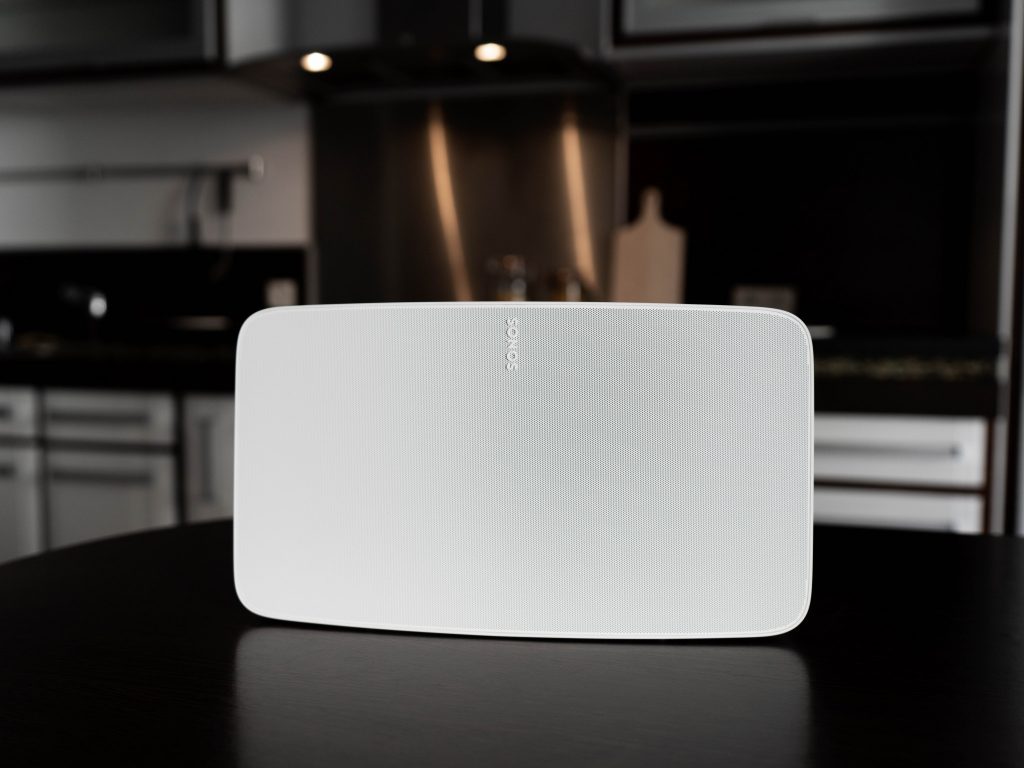 The Sonos Five is well suited for parties, watching movies, and listening to music or podcasts before sleeping.
The Play:5's successor handles the decibels impressively well, and excels at controlling the sonic artifacts that typically come with. Besides its loud volume and low distortion, the Sonos Five delivers a harmonious frequency response, impactful dynamics (even at quiet volumes!), a wide sound field, precise localizability, and realistic distance rendering for vocal content. On another note, its efficient Trueplay feature along with the fact that it's humidity resistant make it also adequate for a bathroom use.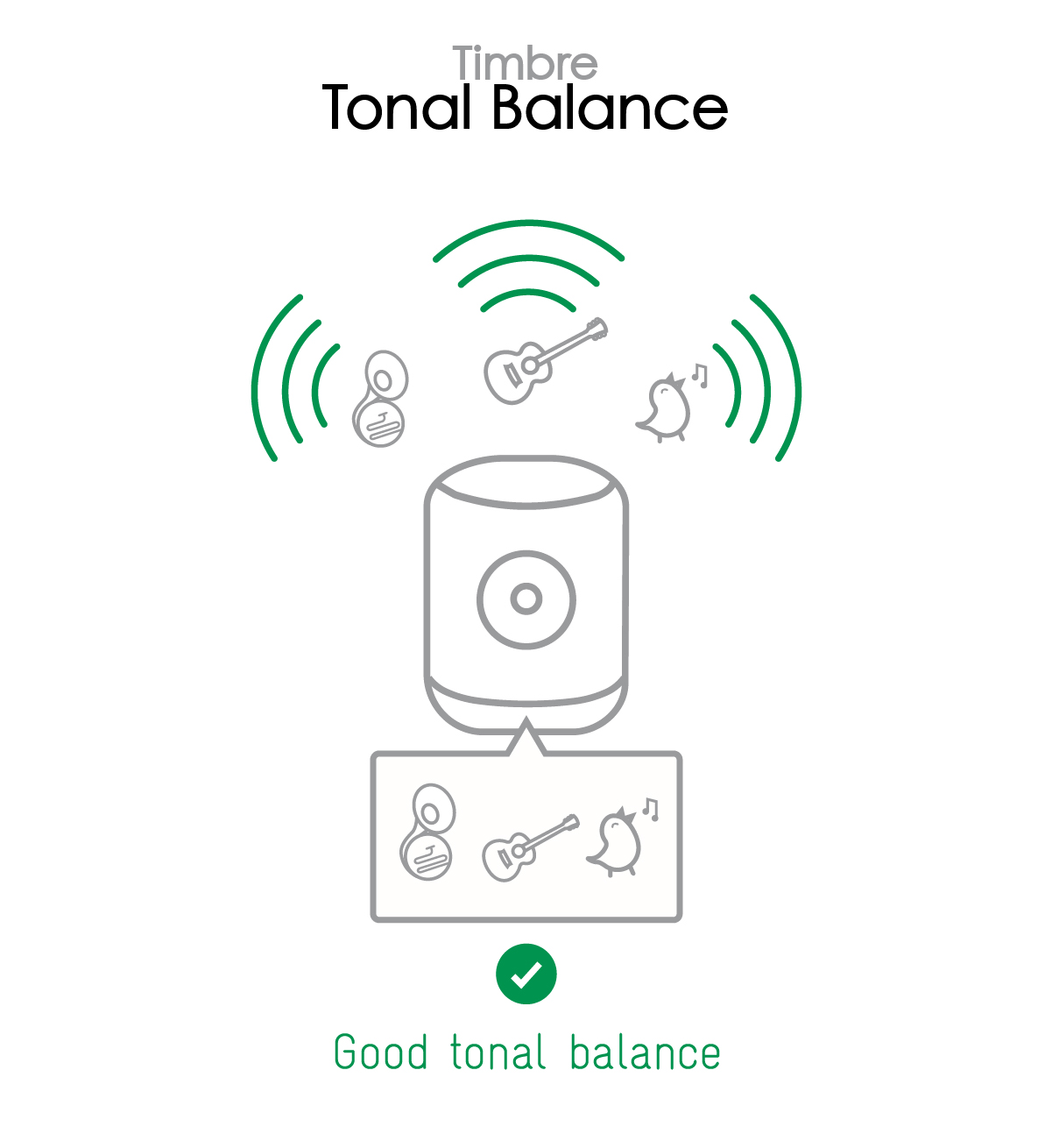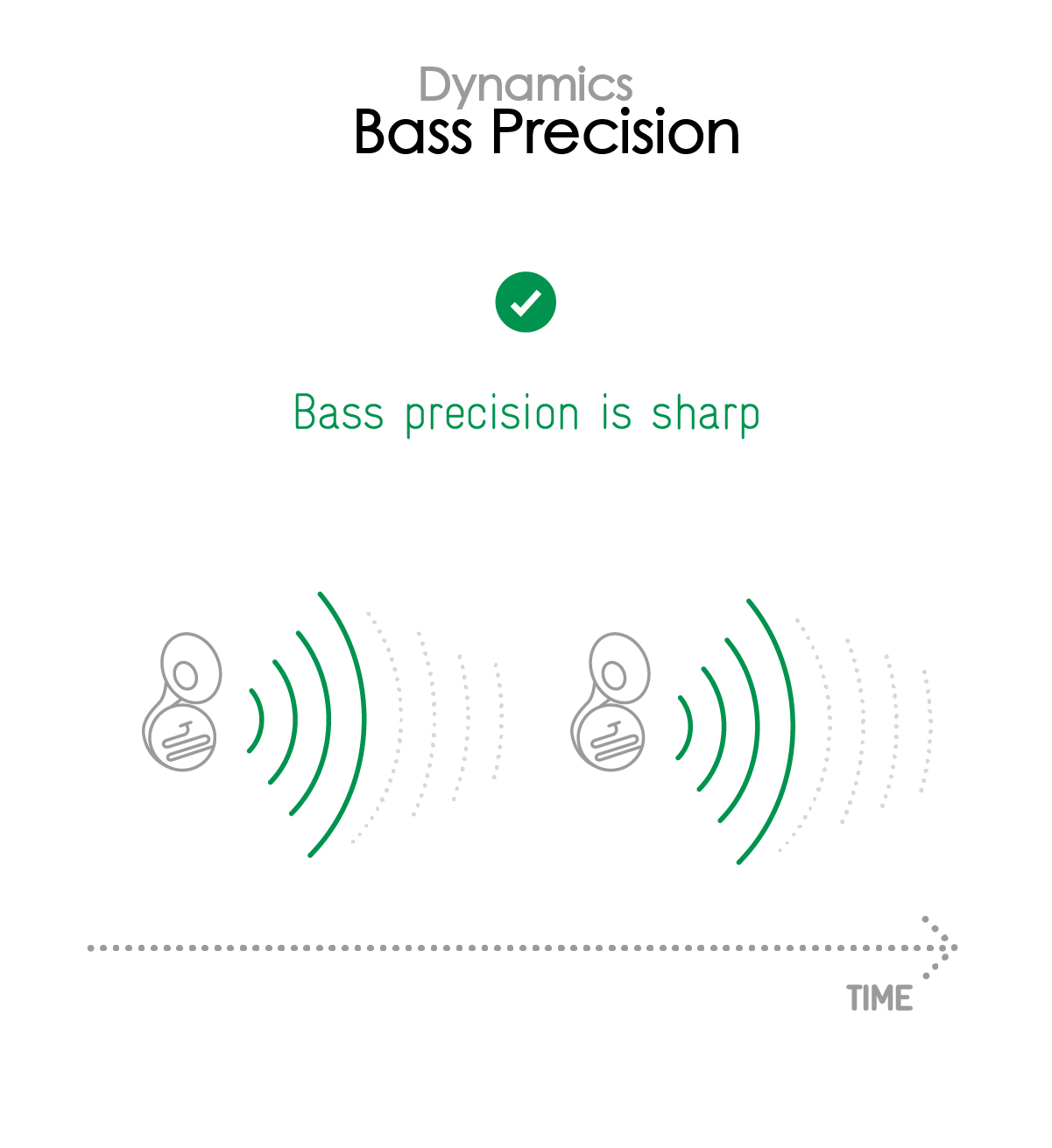 That said, note that the Sonos Five is a rather dark-sounding, front-firing device. As such, it does not evenly distribute sound at 360°.
Also consider:
Top pick under $200: Sonos One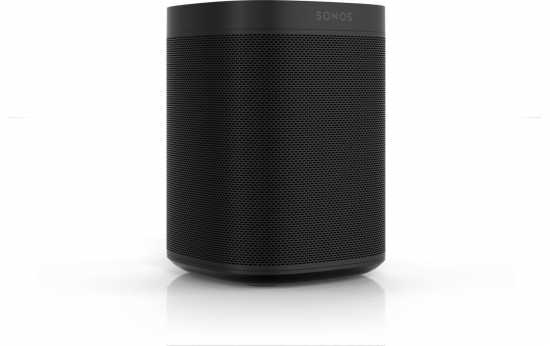 With a DXOMARK Wireless Speaker Score of 129, the Sonos One constitutes a great choice if you're looking for audio quality at a reasonable price, all packed in a compact speaker.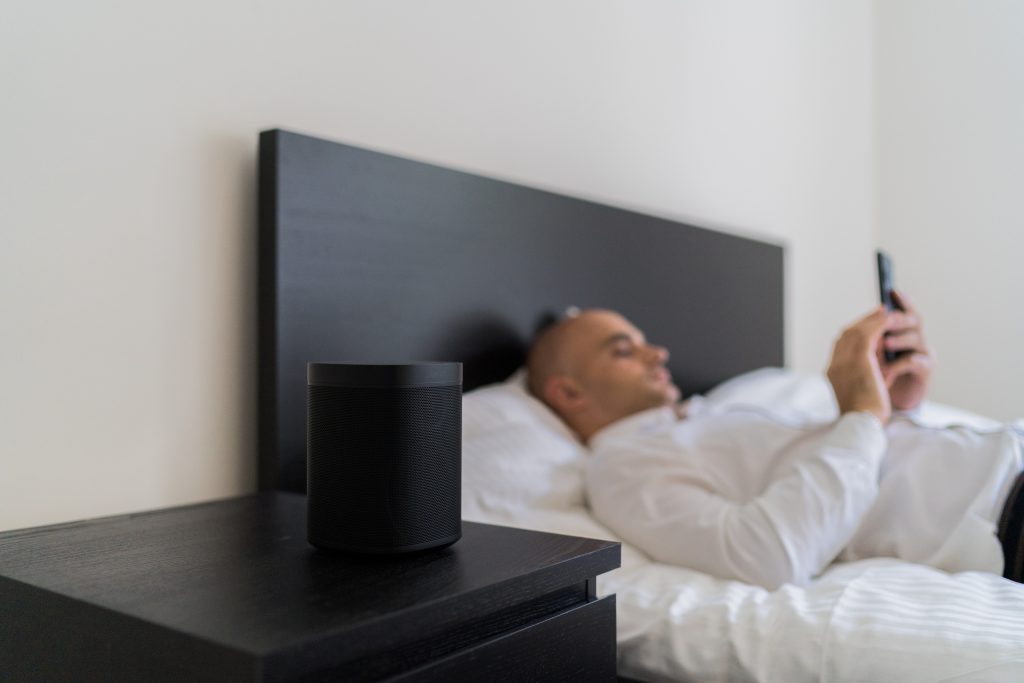 The Sonos One feels at ease in cosy situations, such as relaxing at home, watching movies, and listening to music before going to bed.
Sonos' first smart speaker delivers a high-quality audio performance with great dynamics (attack, punch, and bass precision), good tonal balance, faithful midrange rendering, above-average bass results, and excellent maximum volume — especially considering its size. The One is also fairly skilled at controlling undesirable sound artifacts in most situations, except at loud volumes. All these qualities, among other criteria tested in our protocol, make the One particularly qualified for relaxing at home, watching movies, and listening to music in the bathroom (since it is humidity resistant), or before going to bed.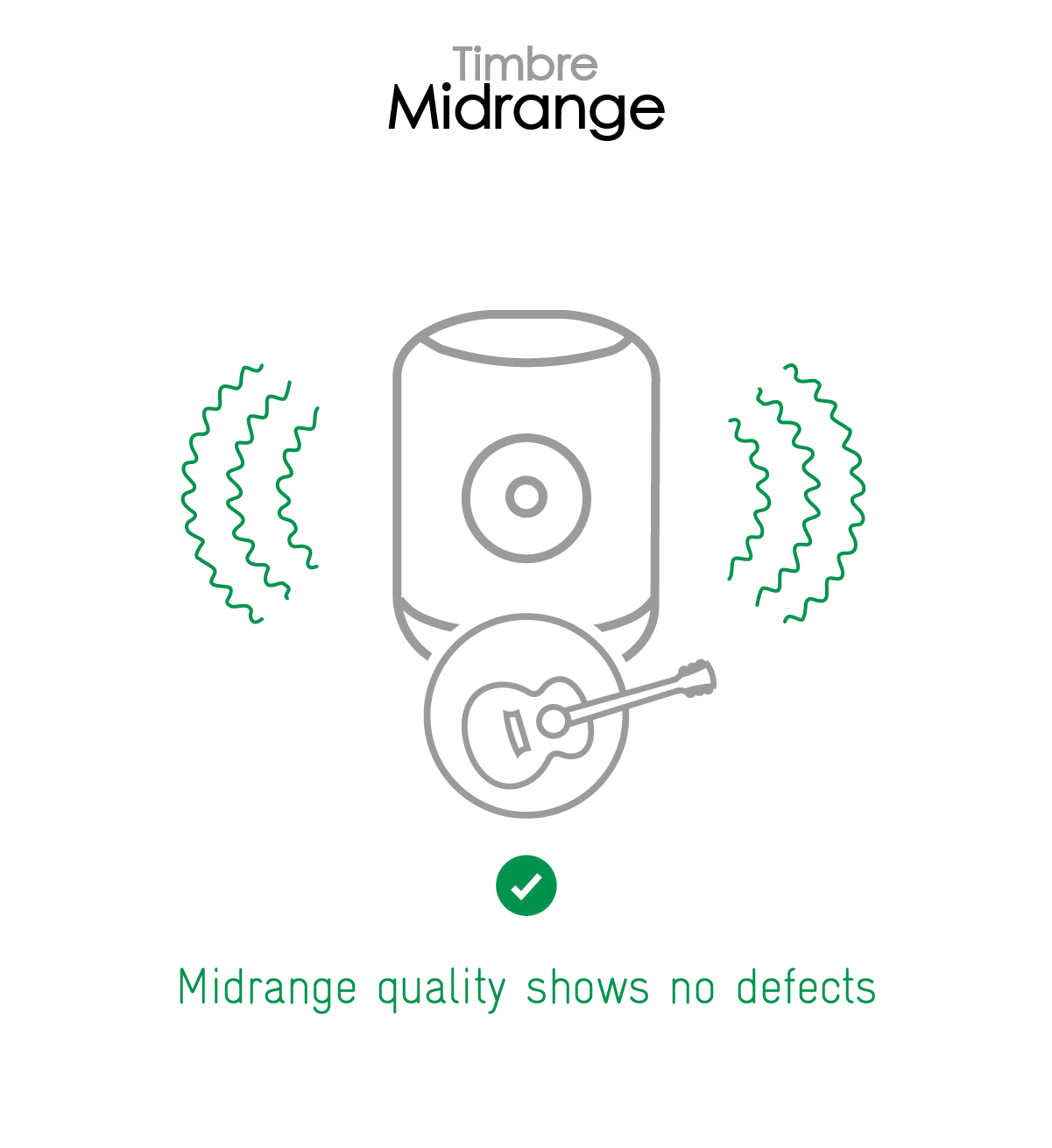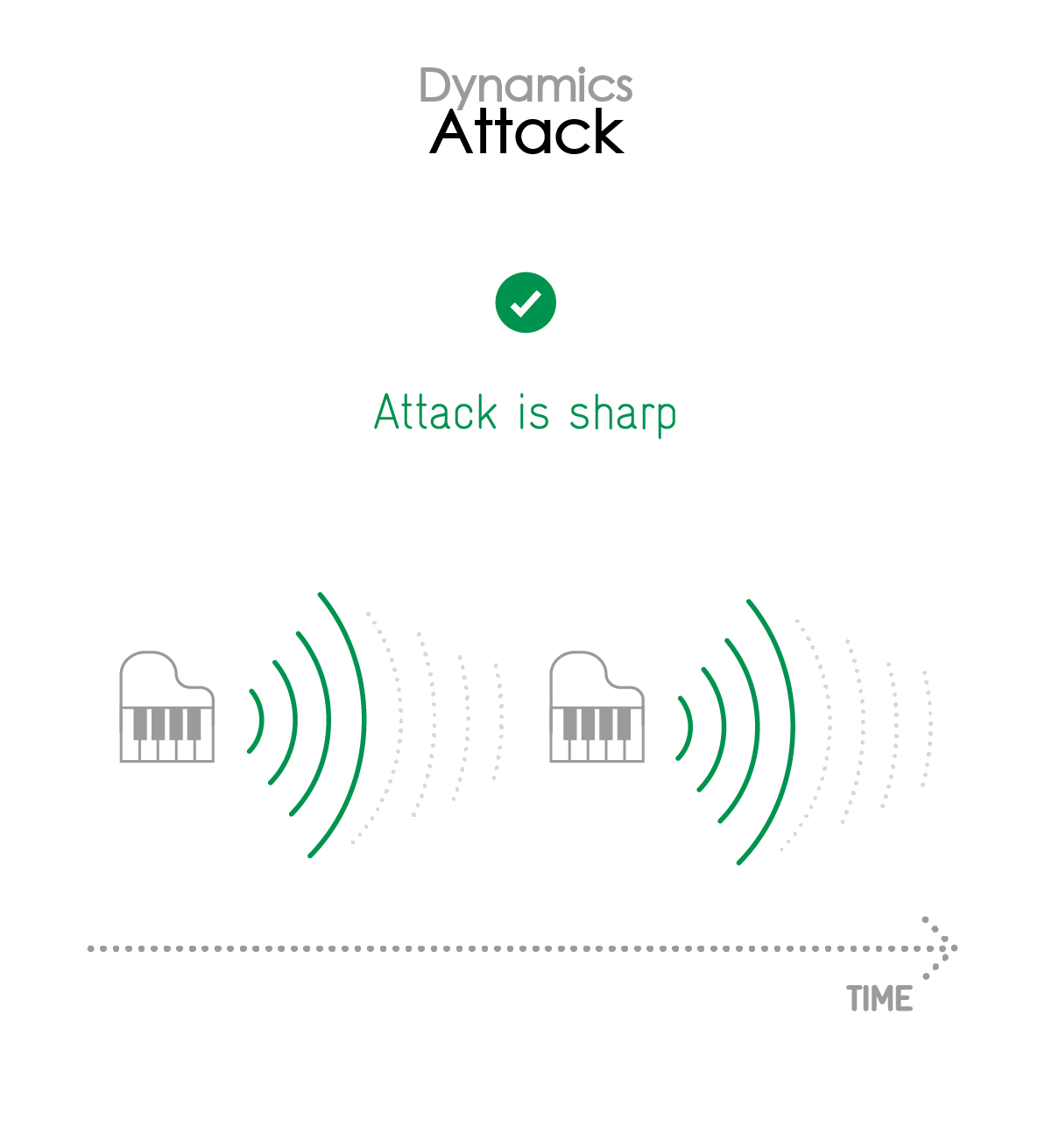 Just like its big sister, the One is a front-firing device, but unlike the Five, it meets its limits at loud volumes. For an affordable party speaker, scroll to the fourth paragraph down.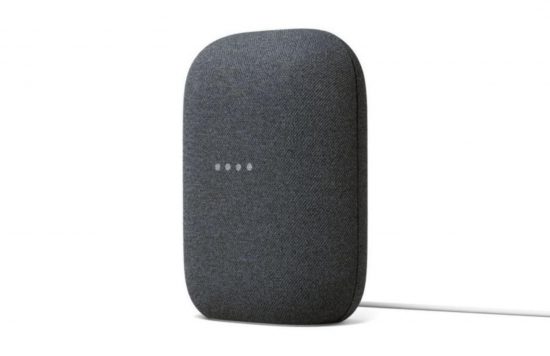 Considering its price, the Google Nest Audio delivers a highly honorable performance, particularly suited for relaxing at home and listening to music or podcasts before going to bed.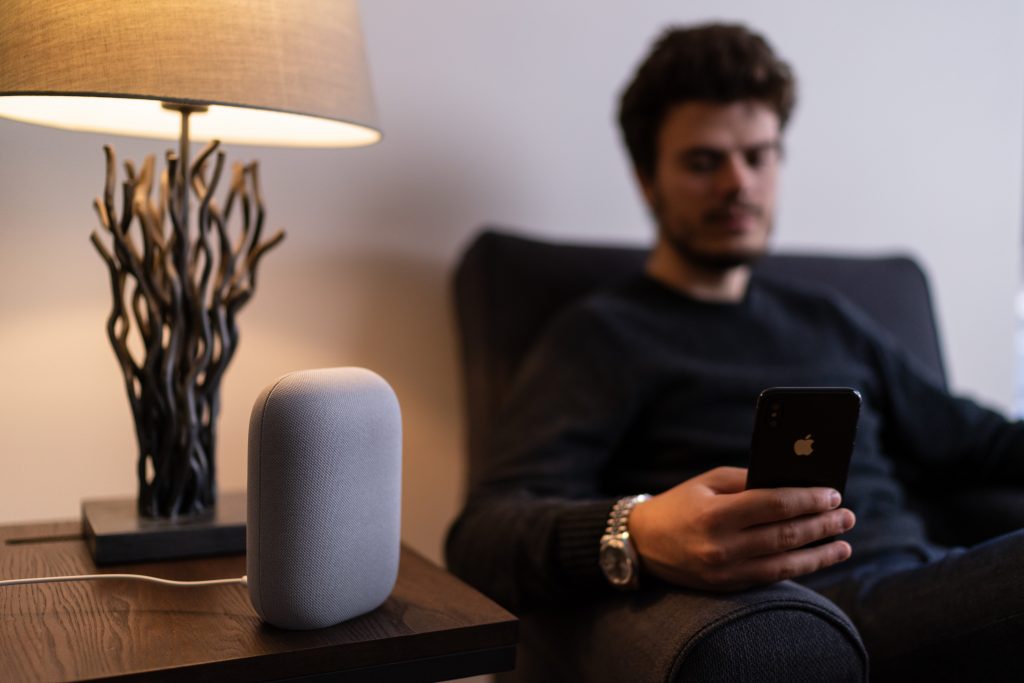 The Google Nest Audio is a good companion for relaxing at home and before going to sleep
The Google Home's successor delivers remarkable maximum volume for its size and great volume consistency. Despite its loudness, our engineers observed very few artifacts: regardless of the use case and the music genre, temporal artifacts are never an issue.
The Nest Audio also ensures a fairly consistent tonal balance in most use cases, with precise treble and clear midrange as well as sharp attack and realistic distance rendering for medium to high-pitched voices and instruments. While not as efficient and complex as the Google Home Max', the Nest's ability to adapt to its acoustic environment is an interesting feature for online vocal content such as podcasts, news reporting, and audiobooks.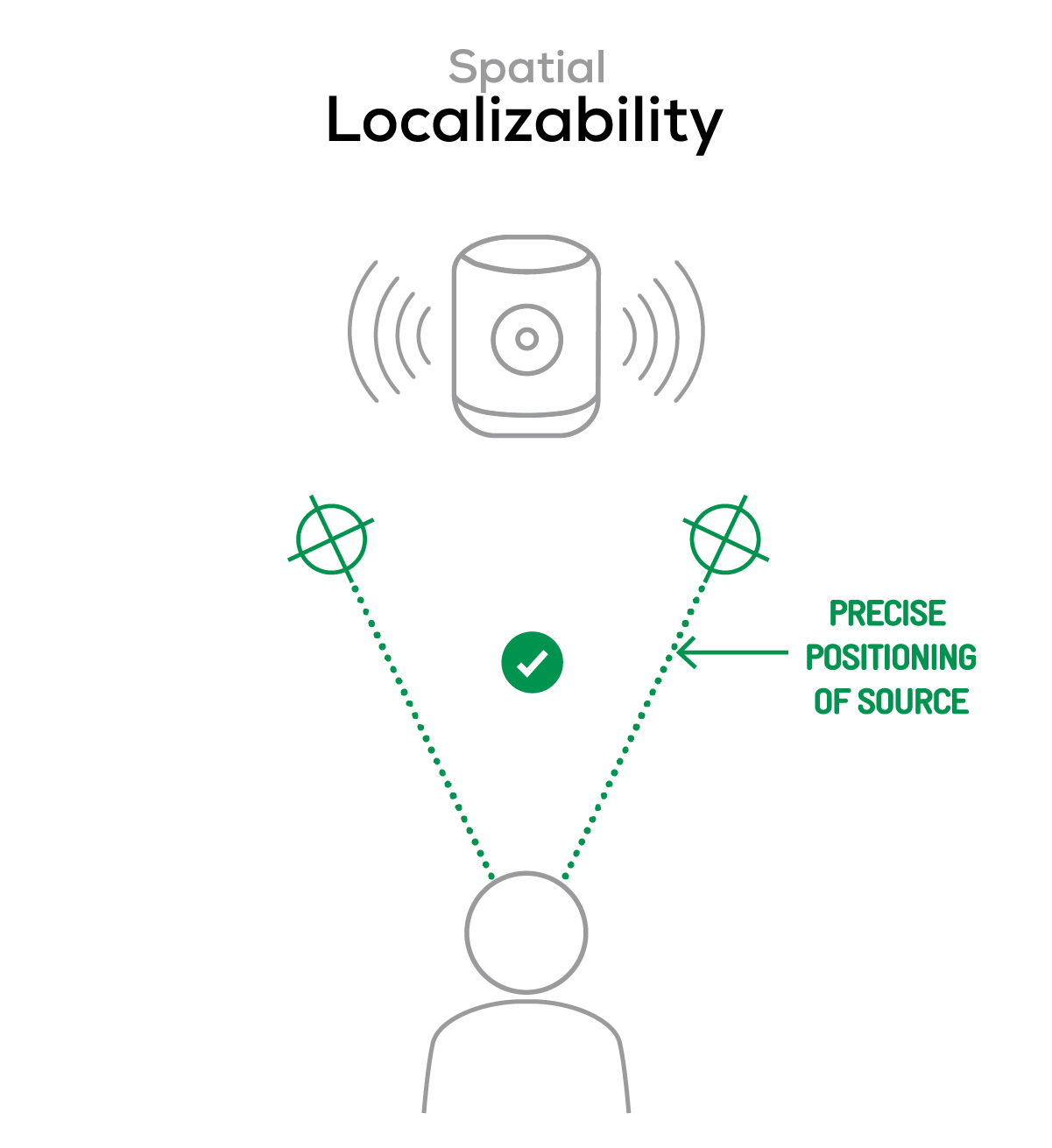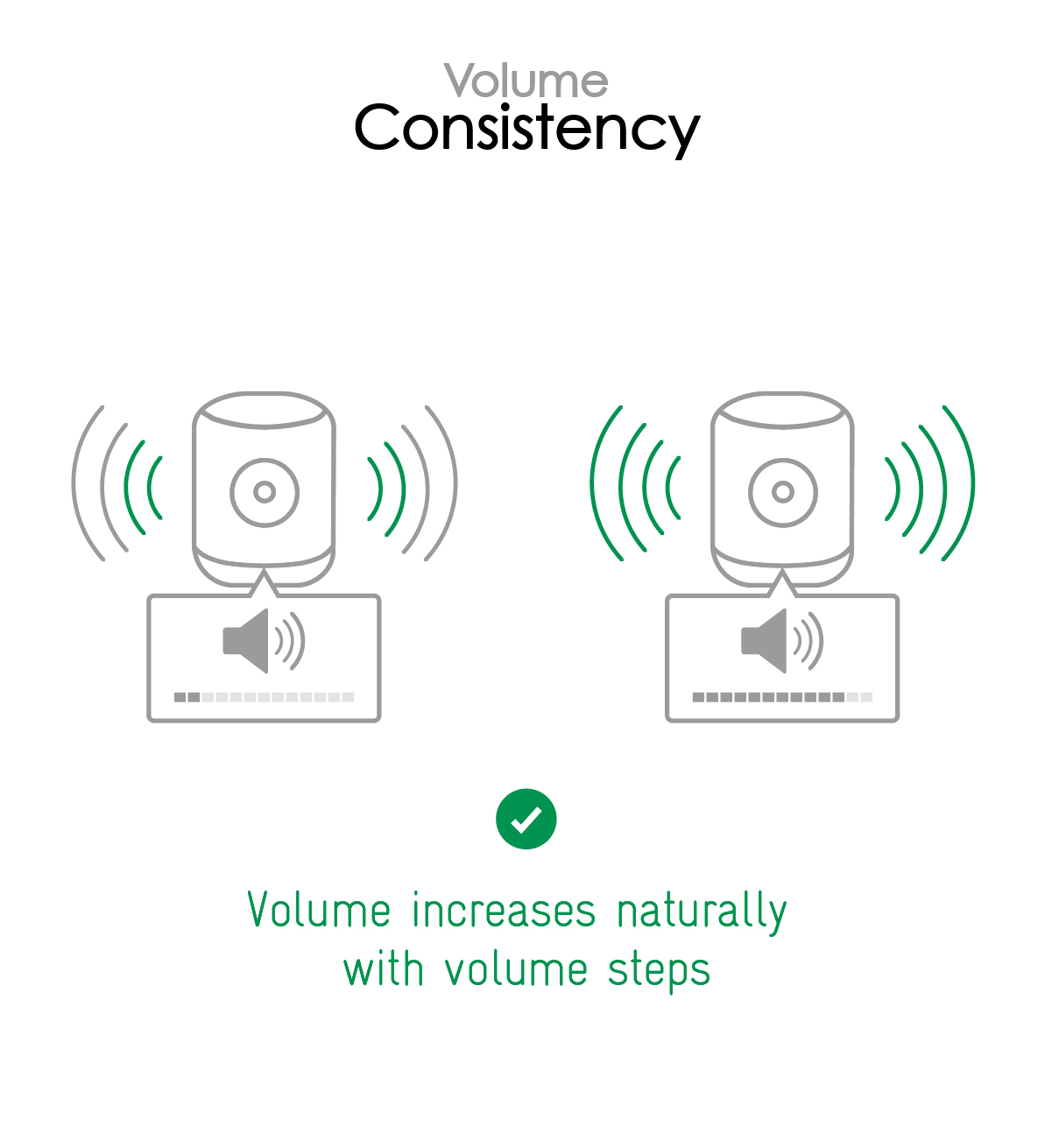 However, bass is significantly lacking; sound is unevenly distributed around the speaker; and a noticeable latency is induced by both wireless connections. This makes it inapt for watching videos, unless manually adjusting the time delay is an option.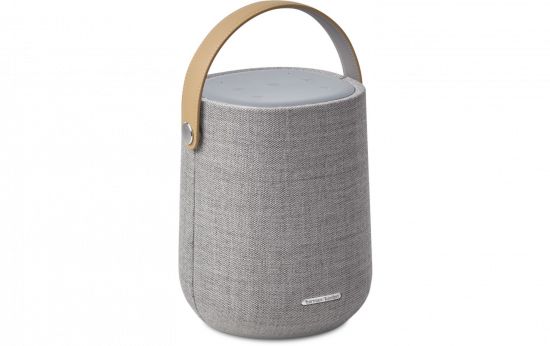 In terms of audio quality, Harman Kardon's first portable smart speaker is one of our most consistent performers across the board, making a very good choice for nearly every use case, from quietly listening to podcasts before bedtime all the way to hosting a party.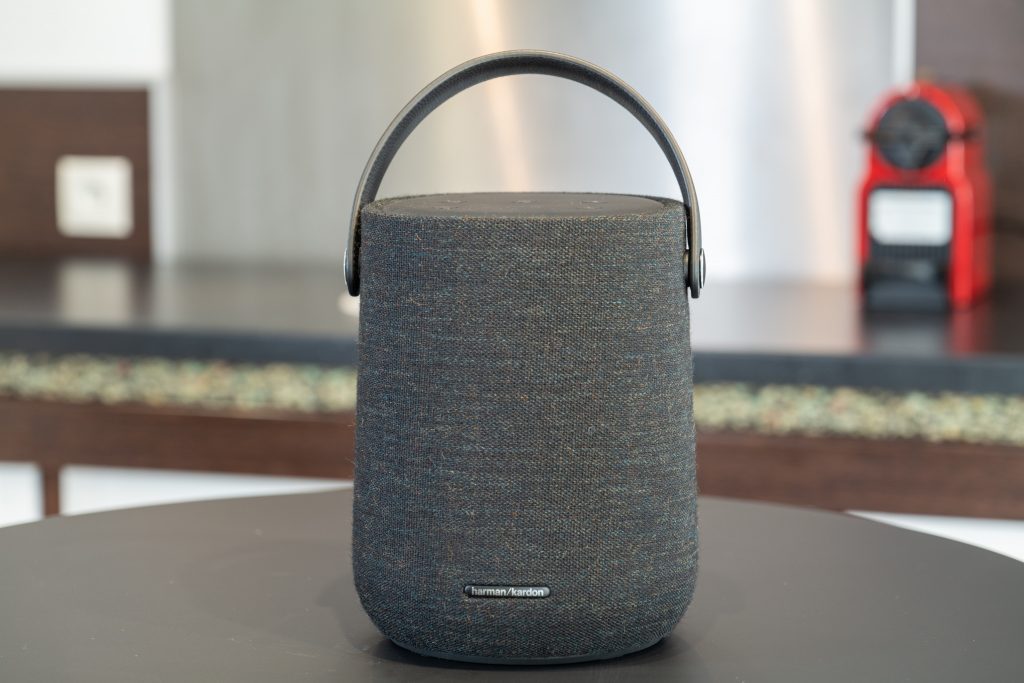 The Harman Kardon Citation 200 performs very well across all our use cases.
The Citation 200's category-leading sub-scores reveal excellent behavior in timbre and dynamics, where its powerful punch, precise attack, deep low-end, and notable high-end extension unquestionably outshine its competitors. The speaker also turns in a very good timbre performance, great bass, and suffers from no temporal artifact. On top of that, the Citation 200 can be battery operated without noticeable changes except for a slight volume decrease, and benefits from an IPX4 certification, making it safe to use outside, in the kitchen, or in the bathroom.
At loud volumes, the Citation 200 maintains a good timbre performance and impressive dynamics, which makes for a very reliable party speaker. Thanks to a fairly consistent volume performance at softer levels, it is also good for listening to music or podcasts before going to bed, or in the background while relaxing at home.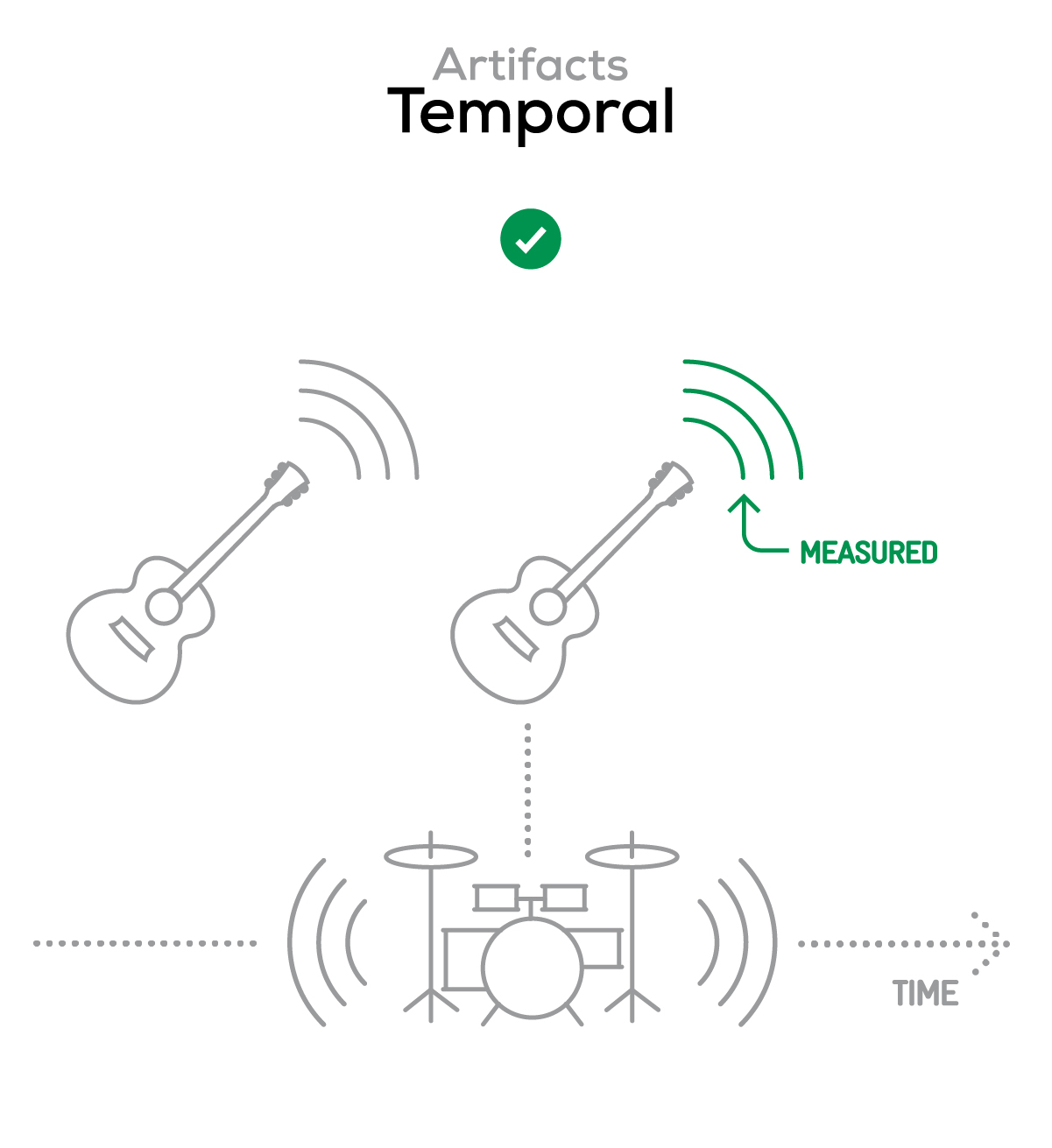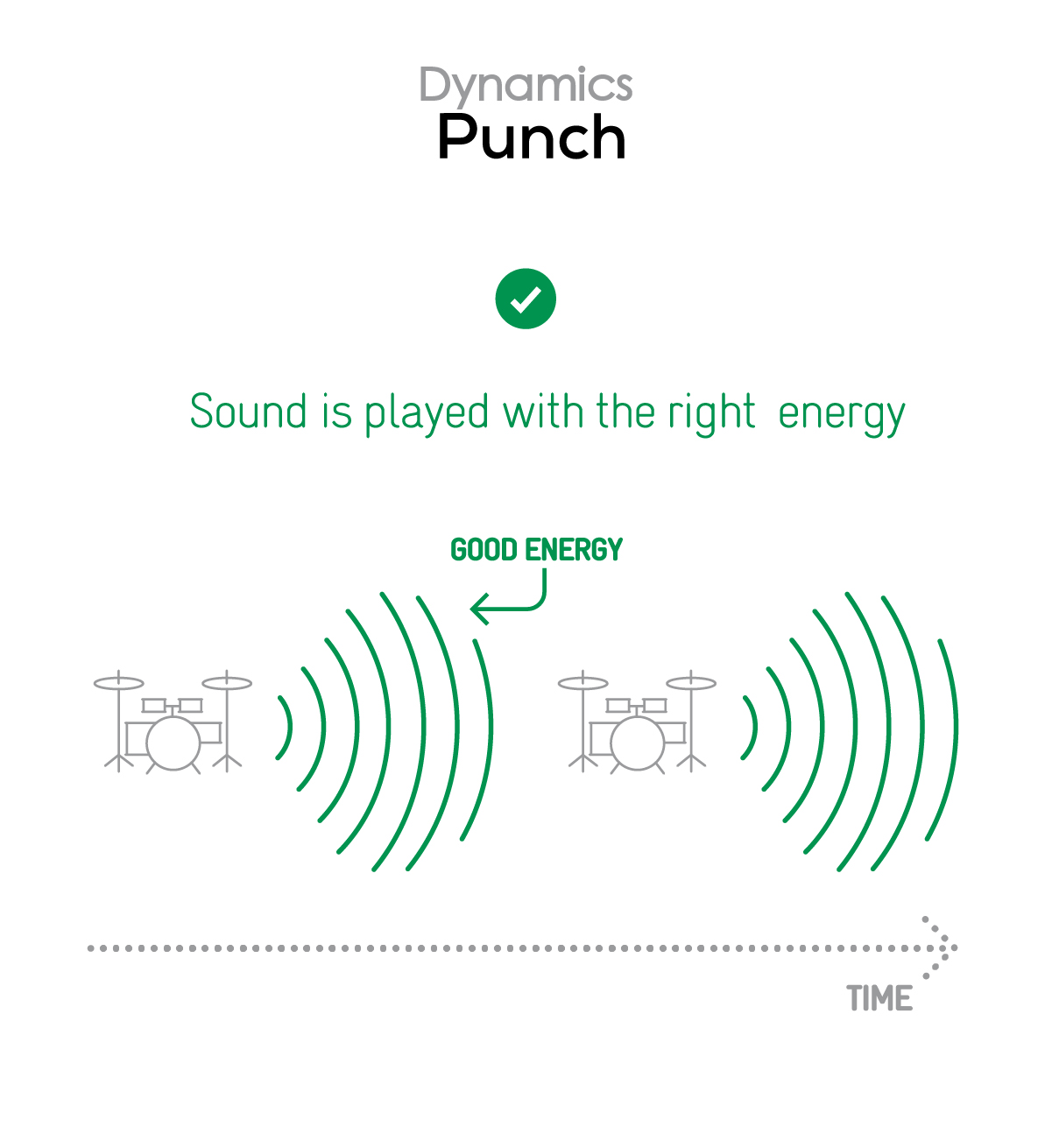 Note that despite its near-cylindrical shape, the Citation 200 is not an omnidirectional speaker, which doesn't make it particularly adapted to friendly gatherings.
Also consider: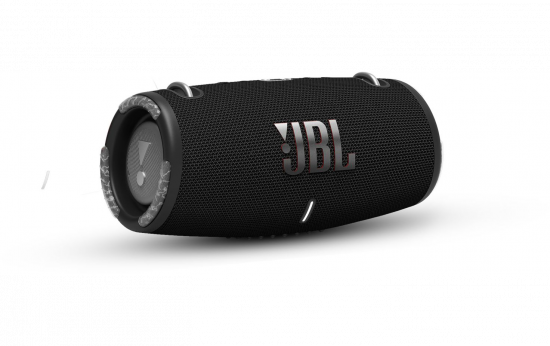 The supper-rugged Xtreme 3 makes an ideal pool companion thanks to its dust- and waterproof certification, its non-slip shoulder strap, its USB-C charging port, and its 15 hours of battery life. Last but not least, let's not forget the bottle opener built right in!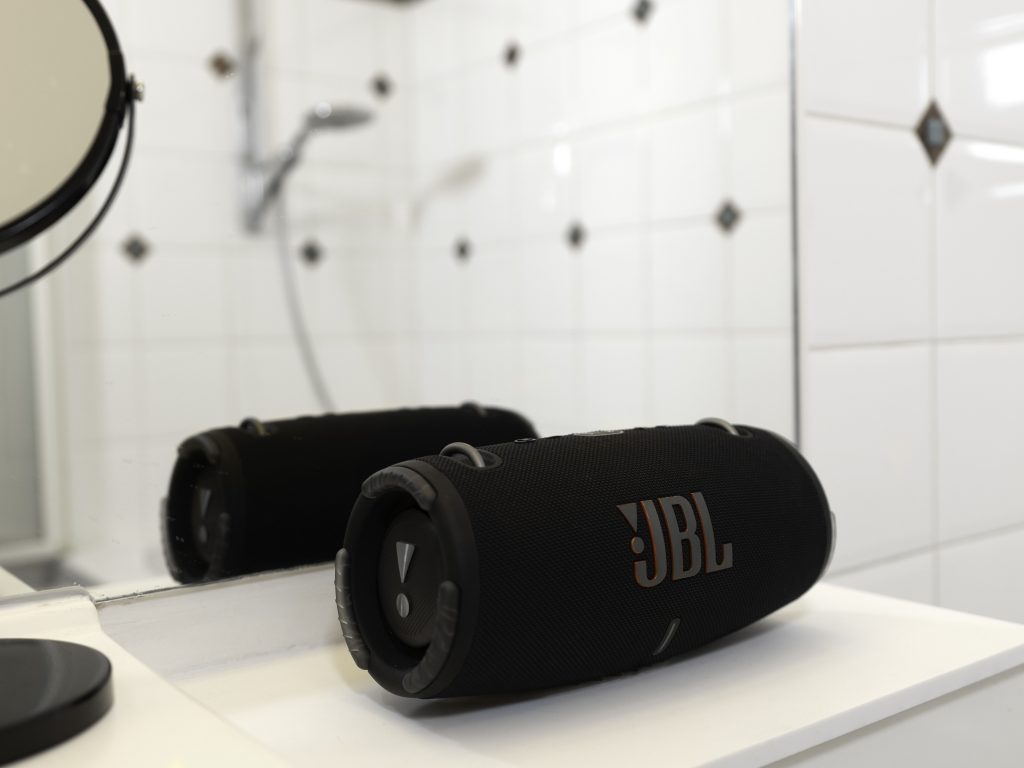 Its IP67 certification allows the Xtreme 3 to be safely used in a bathroom, around a kitchen, or by the pool.
The Xtreme's latest generation delivers rich and lively sound, with great high-end extension; intelligible, well-centered voices; impactful dynamics; and fairly good spatial results. Those strong attributes make it the second-best portable speaker we have tested to date in our Speaker Audio protocol database, after Harman Kardon's Citation 200. Besides being appropriate for an outdoor use, it is also highly suitable for watching movies, listening to podcasts, and listening to music in reflexive acoustics (bathroom, kitchen, floor tiles, etc.).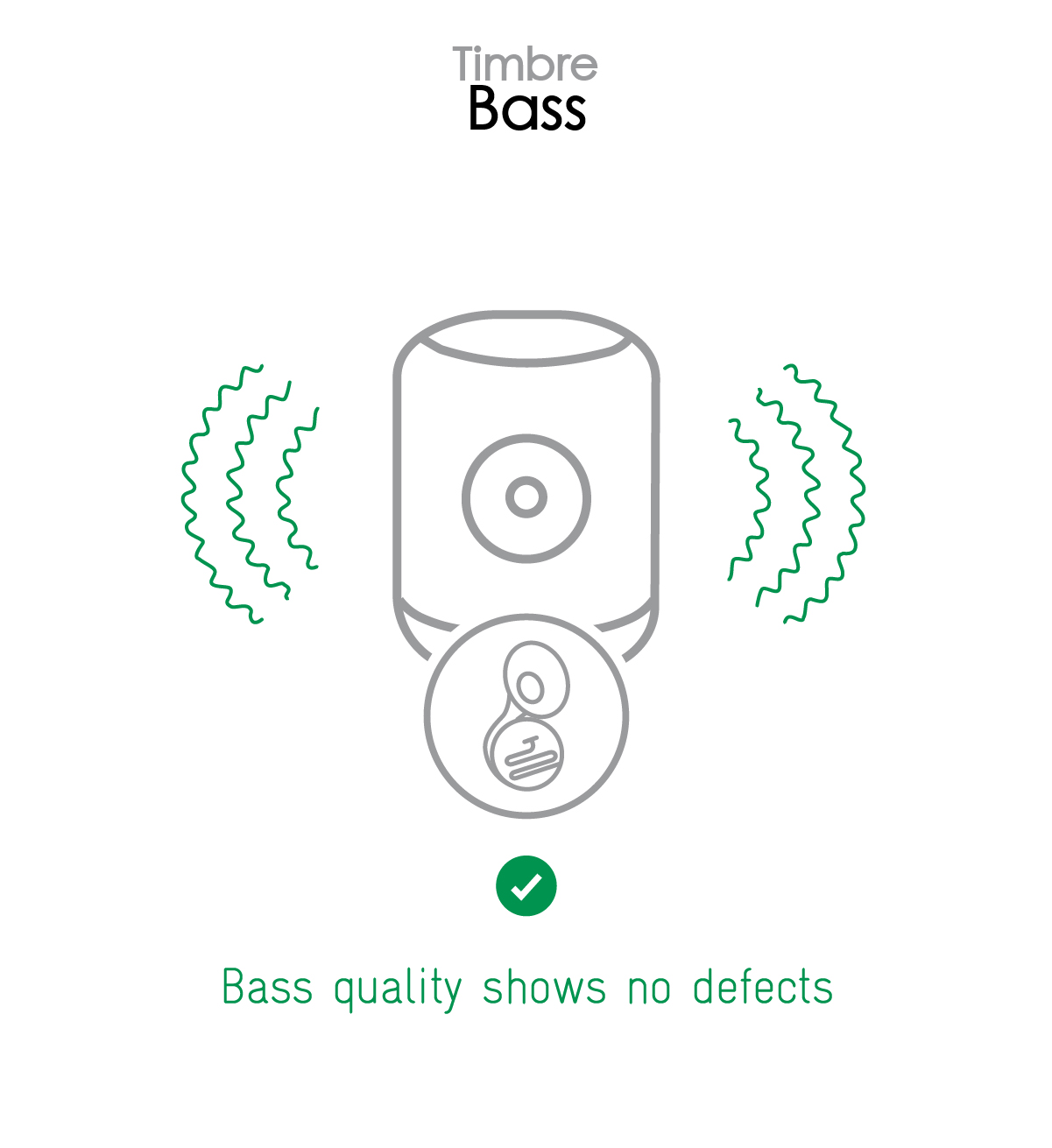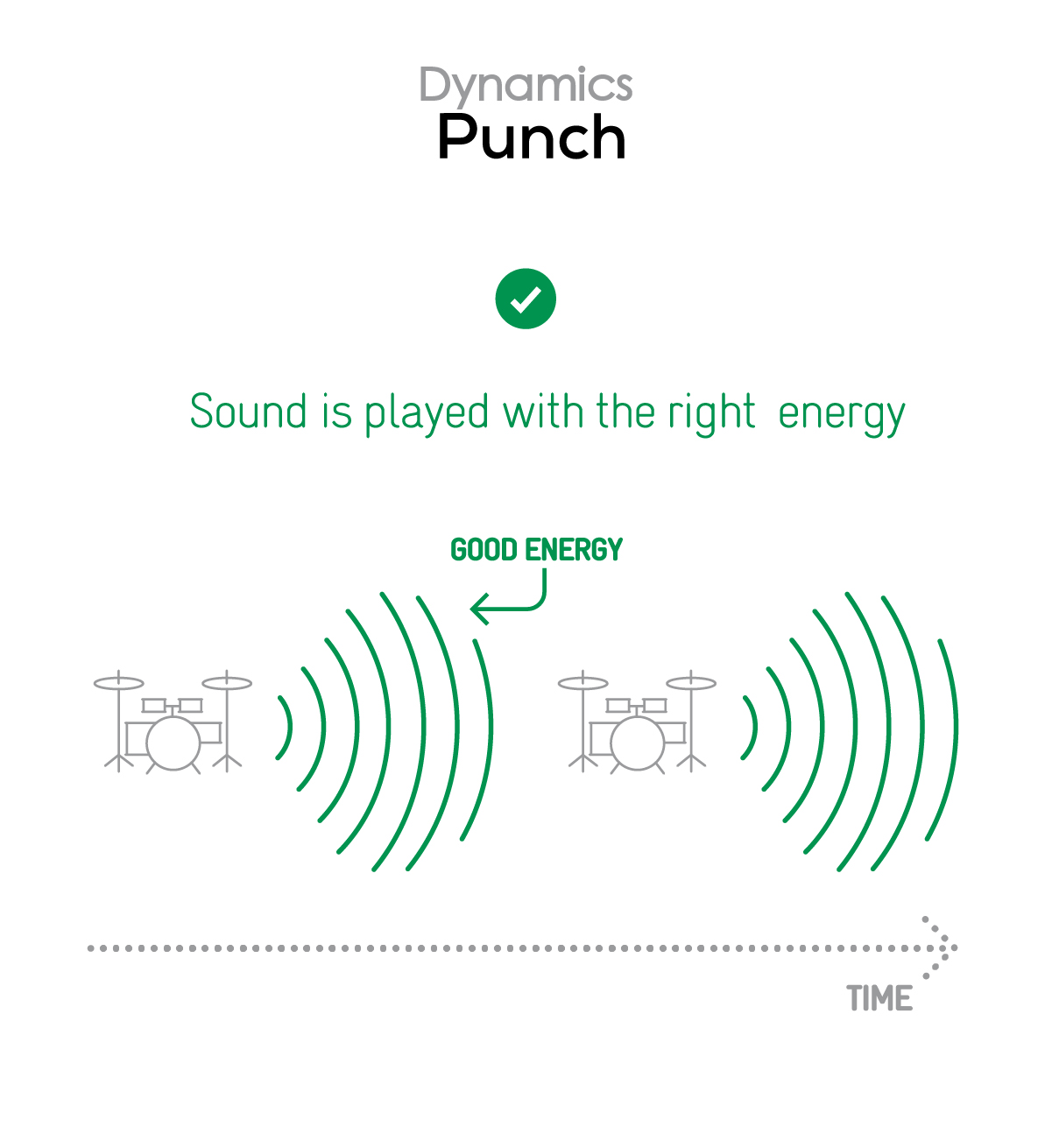 For the next Xtreme generation, improvements can be made to achieve higher tonal balance consistency regardless of the listening volume, more natural volume steps, and better presence for low-midrange frequencies.
Also consider: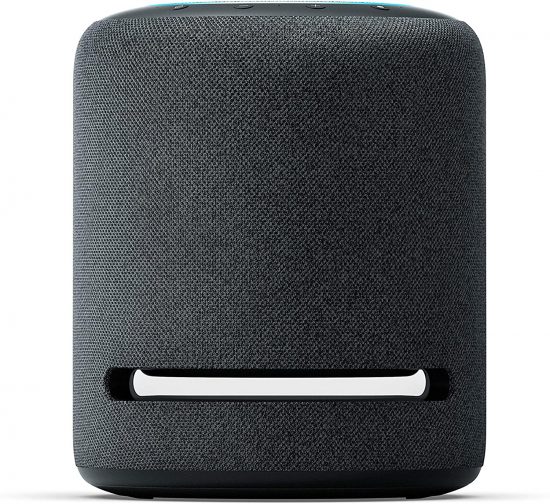 During 2020, hosting parties wasn't the best idea. However, as things could soon start to look up, one can prepare for such an eventuality. With this in mind, the Amazon Echo is a great speaker for the money and offers an overall quite impressive sound quality considering its relatively small dimensions and fairly reasonable price.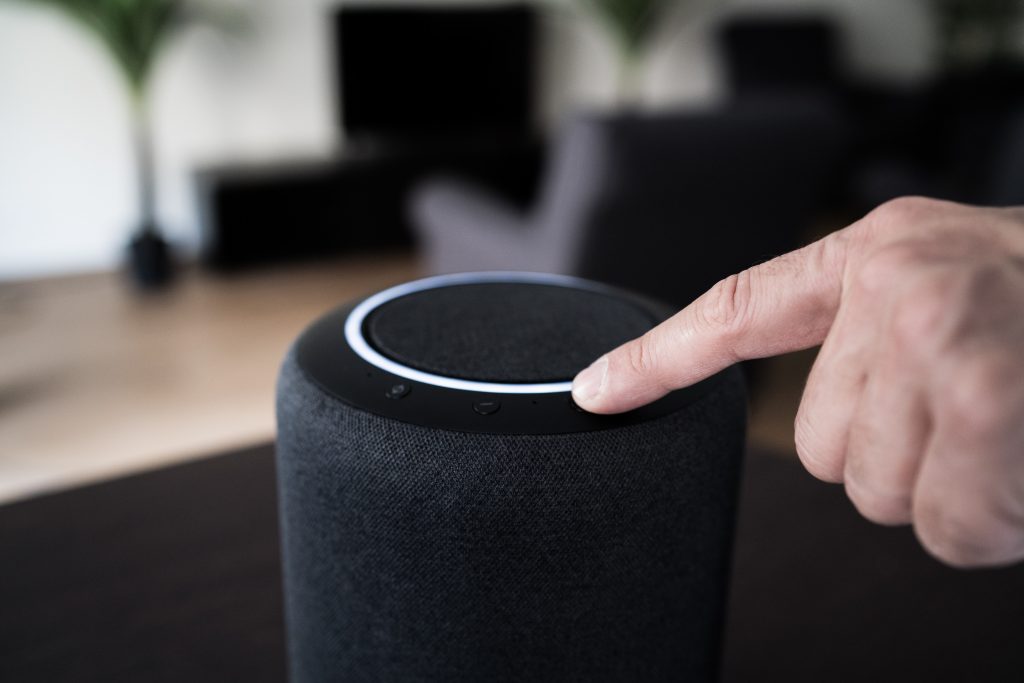 Despite its size, the Amazon Echo Studio's maximum volume is loud enough to party to.
For an entry-level compact speaker, the Echo Studio turns in a great performance with good bass depth, impressive wideness, good punch at loud volumes, and . This comes in handy for parties, friendly gatherings and outdoor use.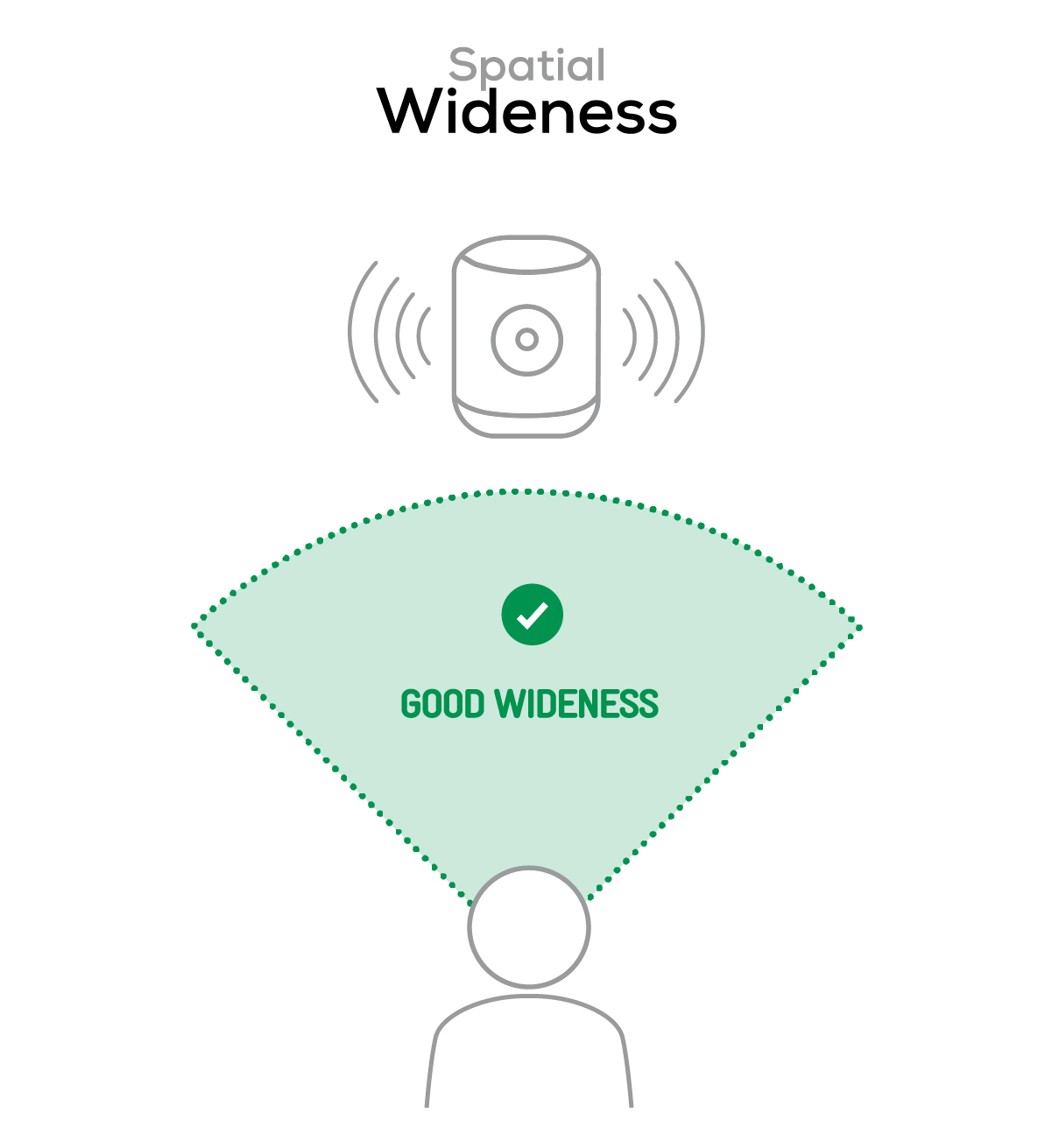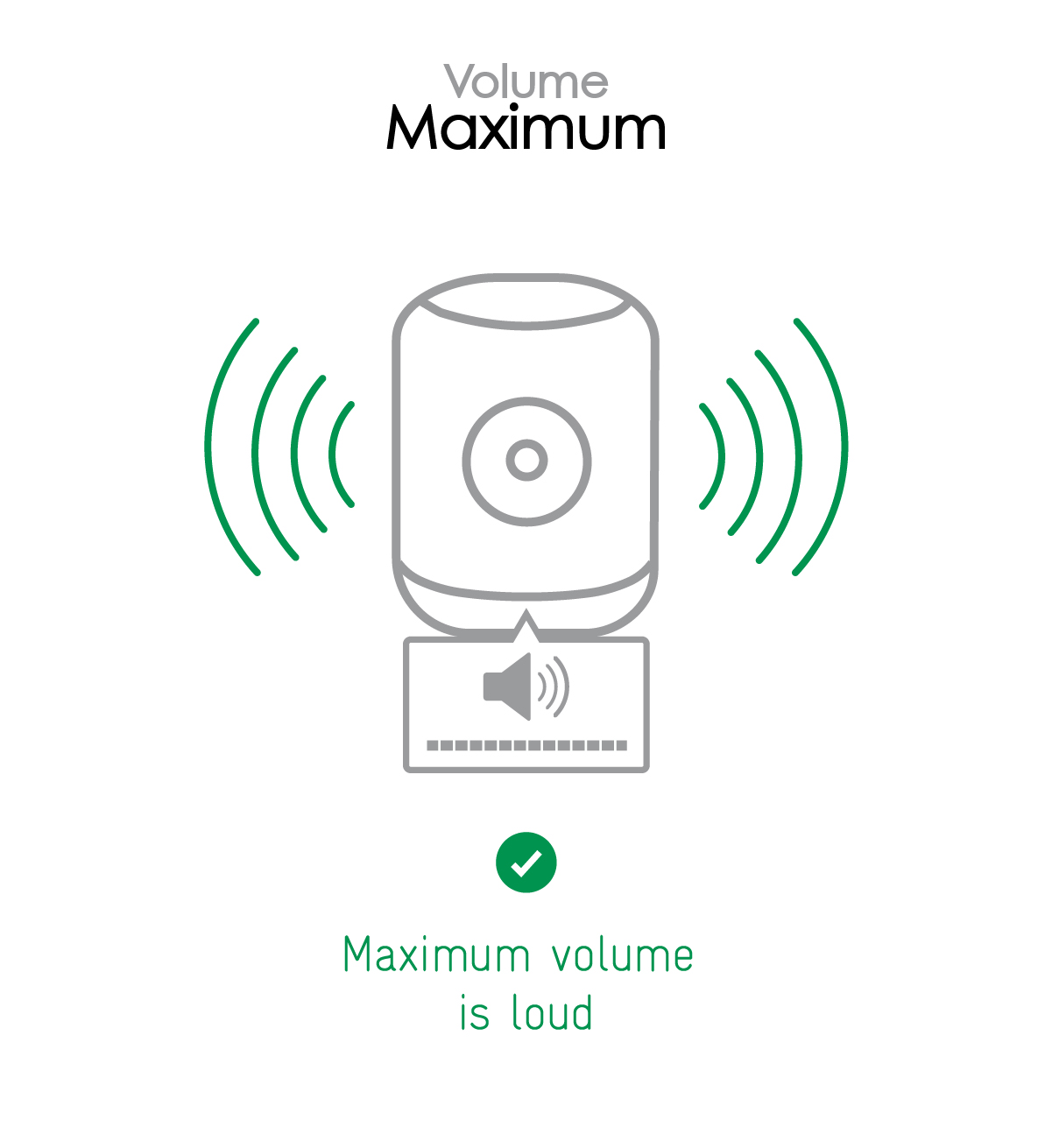 However, in the entry-level department, better options are available for low-volume applications (relaxing at home, listening to music before bedtime, etc.), such as the Google Nest Audio.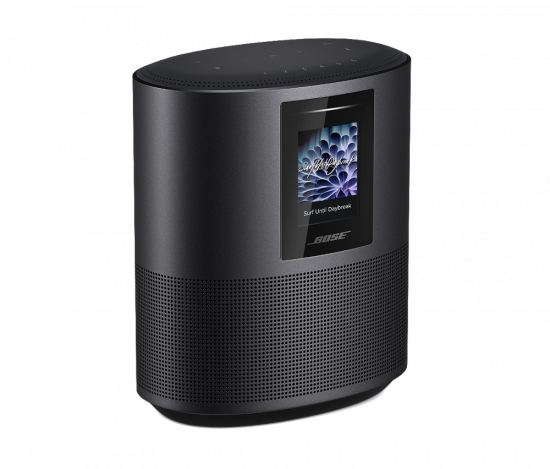 Thanks to natural midrange rendition, clear treble, great dynamics, decent spatial attributes and good loudness, Bose's first smart speaker is a valid choice for hosting friendly gatherings. It also performs nicely outdoors, in a kitchen or a bathroom, or even while relaxing at home.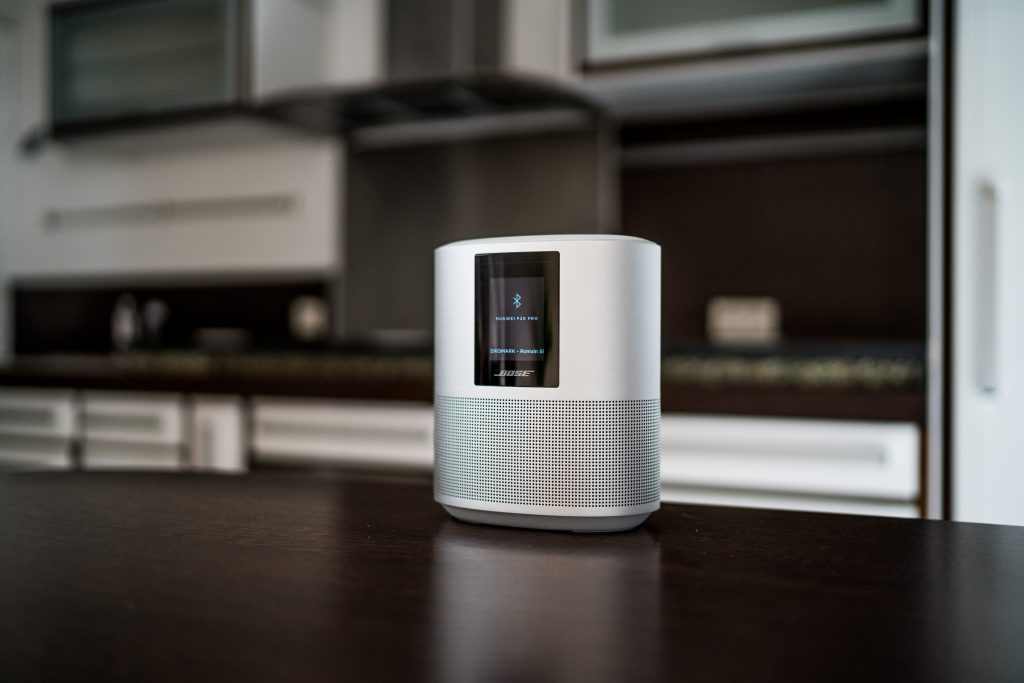 The Bose Home Speaker 500 is a good co-host for friendly gatherings.
However, be mindful of the fact that the Home Speaker 500 does not handle bass well, which makes the speaker unsuitable for parties, or movies!
Also consider: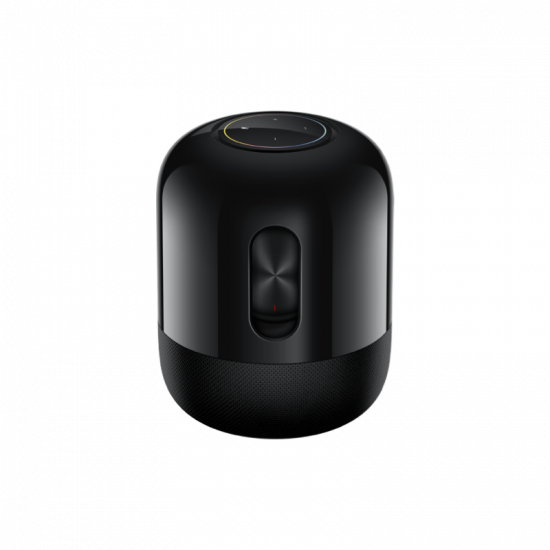 Thanks to its six 1.5-inch full-range drivers sitting atop the speaker, the Huawei Sound X is capable of true 360° sound.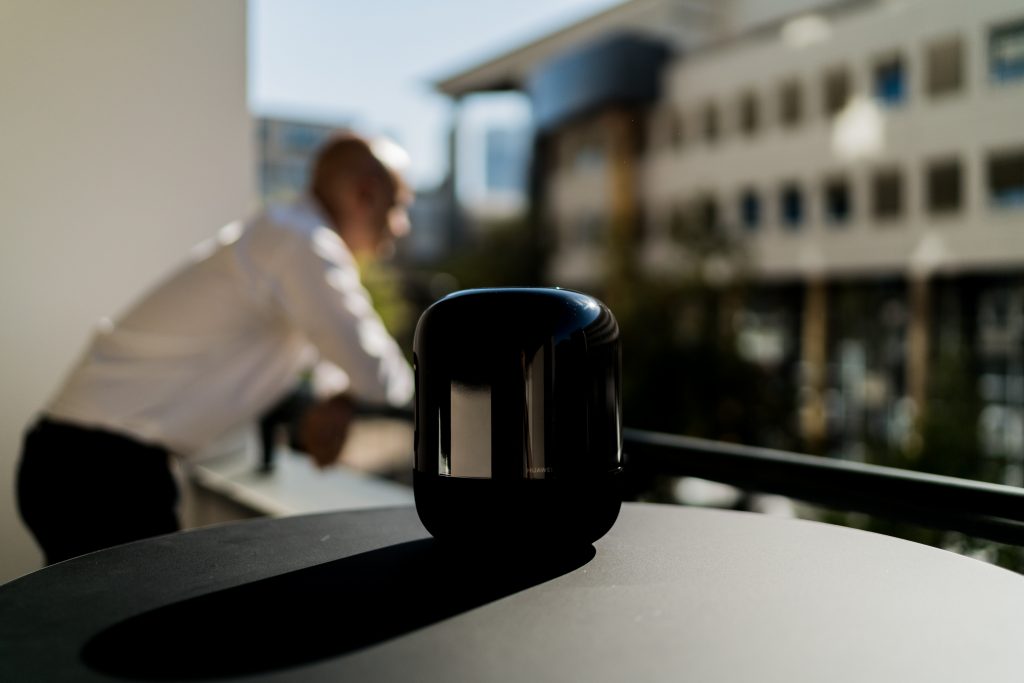 Sound is evenly distributed all around the Huawei Sound X.
Huawei's first foray into the smart speaker market provides a very good maximum volume for its size, powerful punch, clear and precise treble, deep low-end extension, good attack, and very few temporal artifacts. Along with its ability to evenly distribute sound at 360°, this adds up to a speaker cut out for friendly gatherings, outdoor uses, and even relaxing at home.
Despite its 360° sound reproduction, the Huawei Sound X is not the best choice for parties, due to the midrange inconsistencies.
Also consider: