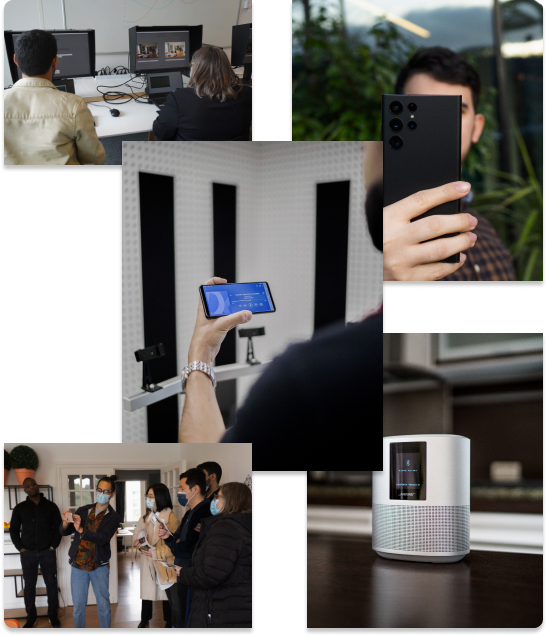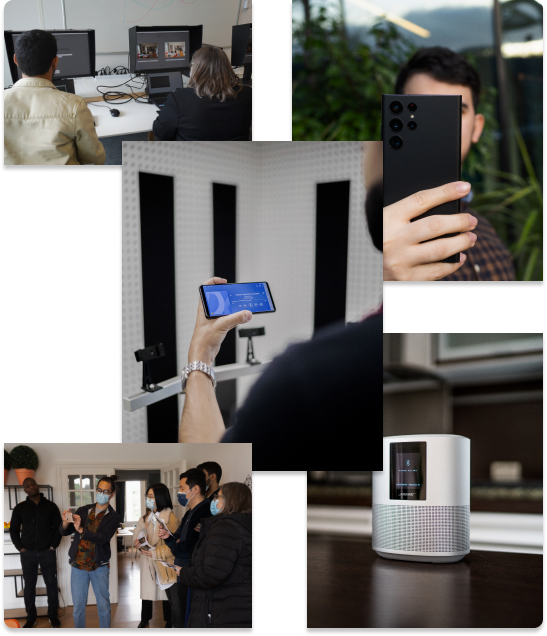 How we design our protocols
---
DXOMARK's science-based evaluations are designed with the end-user in mind.
Extensive consumer research goes into the development of each DXOMARK protocol. First, quantitative surveys and focus groups allow DXOMARK to identify people's usages and attitudes towards their electronic devices. They also provide hints to the future evolutions of usages. DXOMARK also gets a glimpse to what the industry players (manufacturers, chipmakers…) are working on.
DXOMARK carefully selects the use cases for the protocols based on what users do. The weights on the final score also consider the technical challenges of a specific usage.
DXOMARK protocols take hundreds of hours of testing in a unique combination of objective measurements, performed in our 16 state-of-the-art laboratories, and natural scenes, based on real-life situations.